Since 1964, Officina Diesel provides reliable maintenance and repair services to Owner and Managers.
Our team of experienced technicians is trained to handle a comprehensive range of services on several ancillary systems, as follows:
PUMPS AND COMPRESSORS
Reciprocating, rotary, and centrifugal compressors and pumps.
The scope of services includes but is not limited to:
• Disassembly.
• Chemical cleaning of all parts and visual inspection.
• Sandblasting of parts where applicable.
• Gauging and clearances of relevant parts such as rotors, shafts, impellers, bushes, ring grooves, sleeve bearing etc.
• Balancing of rotating components.
• Machining (bearing housings, rotors, shaft …) as required.
• Manufacturing of internal parts (as seal sleeves, bushes, pistons, shafts) if originals are not available.
• Check of probes and sensors.
• Check of safety devices / relief valves. Hydraulic testing.
• Replacement of filters and oil renewal.
• Assembly with new seal and gasket.
• Final commissioning test, in workshop or in situ.
• Final report.
Manufacturing of components is made within our workshop.
Heaters and coolers
Shell and tube heat exchangers, condensers, and coolers (oil coolers, transformer oil coolers, gas coolers, U-tube bundles, shell & tube heat exchangers, aftercoolers, innercoolers, motor coolers, condensers, chillers, box cooler) may be serviced .
Cleaning, refurbishing, fabrication and re-tubing within our premises or c/o authorised workshops.
The heat exchanger is hydro-tested in our shop and commissioned in situ. Full reports will be submitted afterward.
The scope of services on coolers includes but is not limited to:
Disassembling
High pressure cleaning of all parts.
Process scale removal with chemical or ultrasonic and mechanical cleaning.
Oil and contaminant removal.
Sand blasting when it is needed/requested.
Visual check and pressure testing to identify leakage.
Replacement/repairs of part as required.
Re-assembly.
The scope of services on plate heat exchangers includes but is not limited to:
On-site disassembly and reassembly
Plates cleaning and gaskets replacing
Inspection of every single component of the heat exchange.
Gaskets removal and glue residue cleaning.
Chemical cleaning of the plates to remove all contamination, fouling, and residue on each plate, including water scale, oil residue, and rust.
High-pressure hydro-blasting to remove the cleaning solution and any remnants of contamination.
Inspection to identify cracks, pinholes, distortion or rounding of the gasket surface.
Exchanger plates assembly with gasket and adhesive as per original design.
Hydro-test for one hour in situ of the assembled plate exchanger
Hydraulic and pneumatic system
Hydraulic and pneumatic system such as motors, pumps, cylinders, all hydraulic valves and accumulators may be serviced.
The scope of services includes but is not limited to:
The motor and pumps to be fully serviced and tested c/o own workshop.
Mechanical components, at client demand, could be manufactured at our premises (i.e. piston, piston rod, barrel, internal parts of pumps and motors).
The hydraulic equipment of crane, the complete telescopic cranes, the hydraulic power packs, are dismounted and transport in our shop for in-depth servicing, including renewal of hydraulic and pneumatic lines by own technicians.
Hydraulic equipment are tested during commissioning phase, and full report provided.
Mooring equipment
Windlass and capstans, the scope of services includes but is not limited to:
Disassembling in situ or in workshop depending on size and scope of service.
High pressure cleaning and sand blasting
Visual checks to determine scope of repairs .
Sleeve liner replacements, machining of shafts, cable lifter repairs by adding material, clutch, break levers repairs and brake linings replacements. New parts are manufactured if originals are not available.
The gear box wheels can be repaired c/o external certified workshop.
Commissioning is usually performed in situ with the mooring equipment in operation.
With own mechanicals and approved welders the Officina Diesel may re-bush the guide rollers, repair the chain stoppers, repair or renew their steel foundations.
AC fans and machinery fans
Axial fan or just its rotor is transported to our shop. Stators and rotors are cleaned, fans are dynamically balanced and bearings are replaced. Overhaul of electrical motors is available on request. The final commissioning will be performed in situ.
AC duct and machinery room ducts
The repairs or renewals of structural duct can be performed with the workshop of Officina Diesel, including fire dampers, grids, sound absorber. The new duct can be manufactured in galvanised or stainless steel plates, and class approved.
Installations and alignments
Officina diesel carries out:
The shaft alignment of equipment fitted on blocks, bedplates and chockfast.
The installation including chock fasting, of gents sets, engine pumps, electro motor coupled pump, propulsion line (shaft-gear box-M/E)
Fixed pitch propeller
The Blades cleaning and polishing up to the requested roughness. The blades repair is available by an external approved workshop.
Insulation
Supply and installation of fire, thermal, sound-absorbing and noise insulations of systems such as structural ducts, air conditioning, ventilation and extraction, hot and chilled water pipes. Exhaust and thermal insulations of main engines and generators, thermal insulations for scrubber installations.
Insulation material is IACS certified and asbestos free.
Electric motor
Electric motors are transported to certified workshop and serviced with certified manpower. Stator winding is cleaned by chemical treatment and painted if necessary. Shaft bearing is replaced and isolation value are recorded.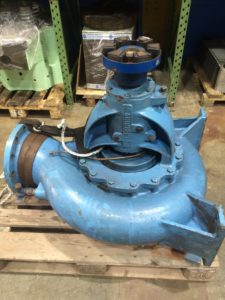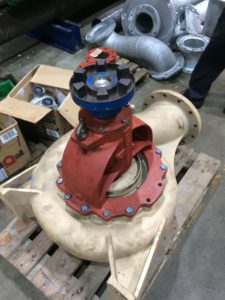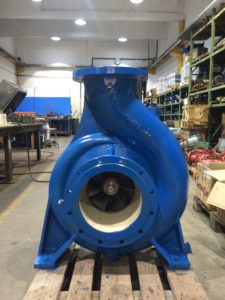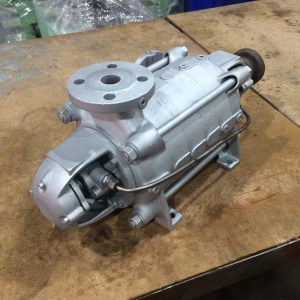 We can built new tube nests as per sample or by drawing , with plates and pipes on stainless steel, brass, bronze, iron for follows applications: Coolers – Condensers – Heaters.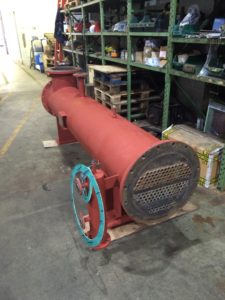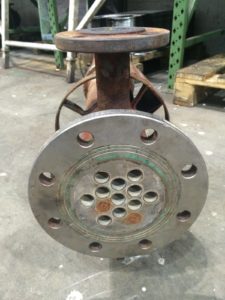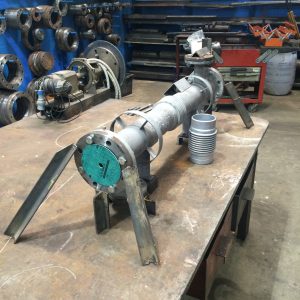 We can perform exchanger plates cleaning. We are able to supply complete sets of plates and gaskets for on-board installations such as oil cooler – water cooler – fresh water heater – fresh water generators.